A federal appeals court on Wednesday handed President Donald Trump a legal triumph, dismissing a suit accusing the president of unlawfully benefiting from his Trump International Hotel in Washington, D.C., by accepting cash from foreign federal governments.
( MORE: Everything you require to know about the emoluments provision )
Thinking About
Donald Trump?
Include Donald Trump as an interest to remain up to date on the newest Donald Trump news, video, and analysis from ABC News.
The lawyers general from Maryland and the District of Columbia had actually brought the case, arguing that the president broke a constitutional clause that prohibits chosen officials from doing service with foreign governments without authorization from Congress.
However an appeals court panel ruled the chief law officers did not have standing to bring the suit.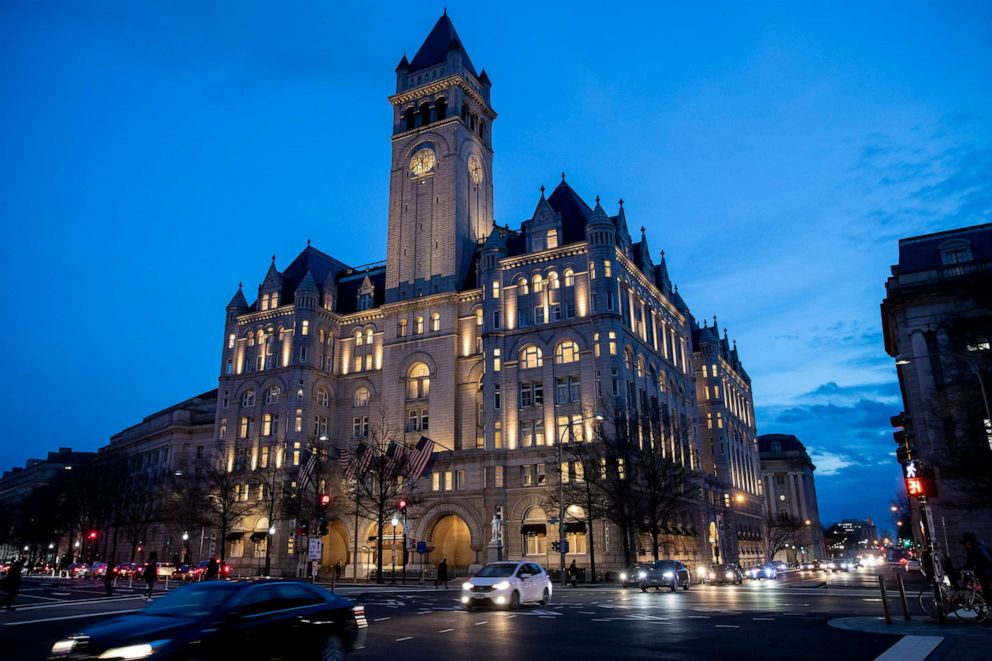 Reacting to the decision, President Trump tweeted, "Word simply out that I won a big part of the Deep State and Democrat induced Witch Hunt."
… serving and doing a terrific job as your President (consisting of accepting Absolutely no salary!).

— Donald J. Trump (@realDonaldTrump) July 10, 2019
( MORE: Trump International Hotel at the center of appeals battle in lawsuit )
Earlier this year, a federal district court in Maryland had actually allowed the claim to move forward.
But on Wednesday, a three-judge panel of the fourth Circuit Court of Appeals slammed the Maryland district court judge's judgment as "so attenuated and abstract that their prosecution of this case readily provokes the concern of whether this action against the President is a suitable usage of the courts."
The appeals court decision marks the first legal victory for President Trump as his legal team battles legal challenges on a number of fronts.
( MORE: Congressional Democrats concern first round of subpoenas in emoluments suit versus Trump)
In a statement on Wednesday, Jay Sekulow, counsel to the president, hailed the appeals court ruling as "a complete triumph."
"The decision specifies that there was no legal standing to bring this lawsuit in the first place," Sekulow continued. "This latest effort at Presidential harassment has actually been dismissed with prejudice."
The attorneys general from Maryland and District of Columbia released a declaration relating to the court's choice this afternoon.
"We think that this panel of the 4th Circuit Court of Appeals got it incorrect. Although the court explained a list of methods in which this case is distinct, it failed to acknowledge the most amazing scenario of all: President Trump is brazenly making money from the Office of the President in methods that no other President in history ever envisioned and that the founders expressly looked for– in the Constitution– to prohibit. We have not and will not abandon our efforts to hold President Trump responsible for breaking the Nation's initial anti-corruption laws. We believe that the federal trial judge correctly chose that the plaintiffs have standing– and that discovery ought to move forward on President Trump's invoice of emoluments. All Americans suffer when our chief executive is susceptible to corrupt foreign impact. The idea that the District of Columbia and Maryland are not damaged by the President's violation of the Constitution appears error. We will continue to pursue our legal alternatives to hold him accountable."
Previously today, in a different emoluments case, congressional Democrats started providing subpoenas as part of the discovery procedure in their case. Justice Department lawyers representing President Trump asked the D.C. Circuit Court of Appeals to intervene and halt the "extraordinary case," as they called it.