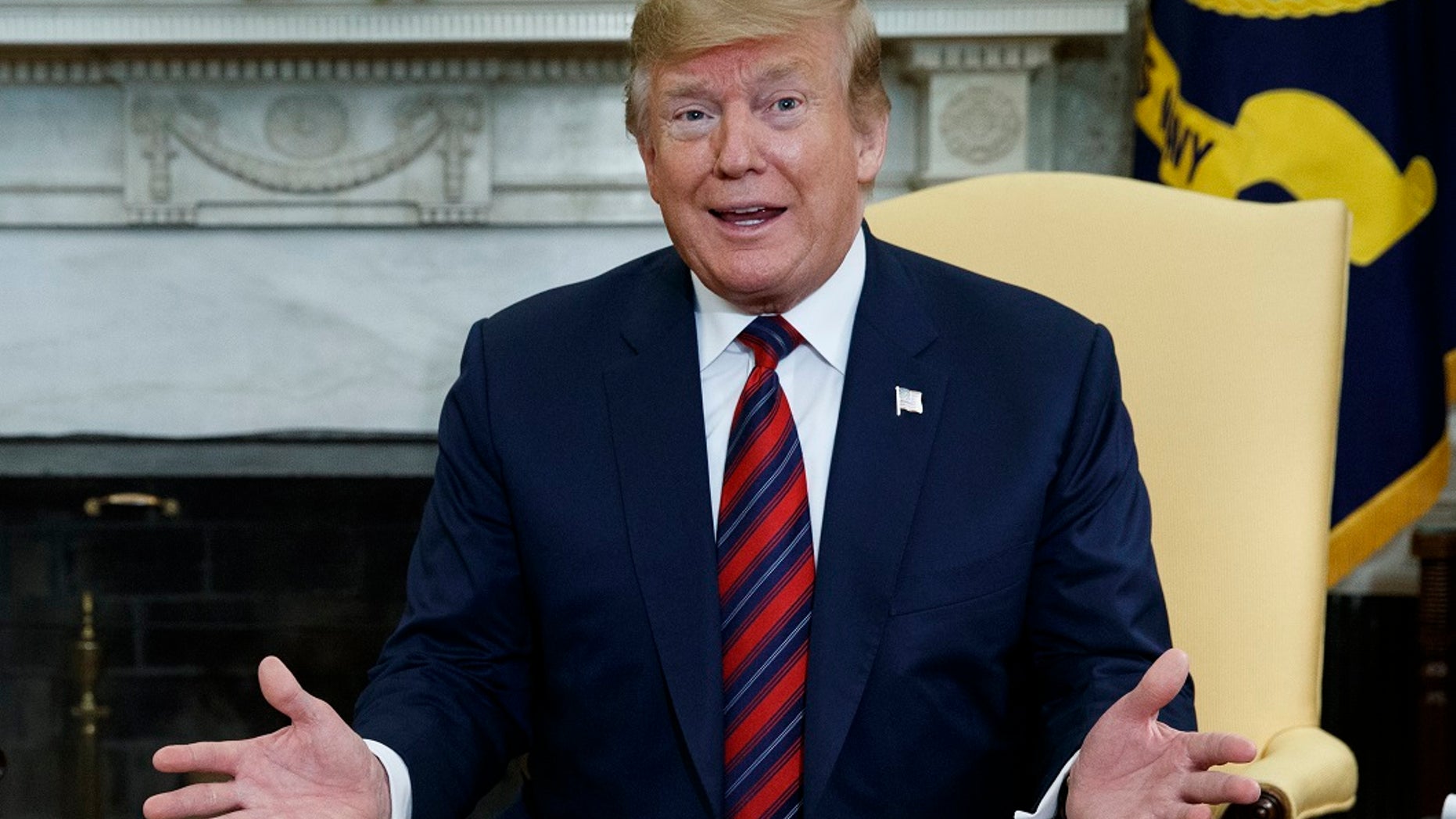 President Donald Trump speaks during a conference with South Korean President Moon Jae-in in the Oval Office of the White on Saturday. (AP Photo/Evan Vucci).
Anticipating what history will choose was significant is constantly dicey. But in the context of our fractured country and the continuously Washington tumult because 2016, events in the last three weeks have actually been nothing except exceptional.
Versus a huge army of antagonists, political and cultural, academic and judicial, Donald Trump is delighting in a few of the finest days of his presidency. His power and appeal are expanding.
Meanwhile, Democrats and the left, including the media, have suffered one squashing blow after another. Their current confidence that Trump was not long for the Oval Office is all of a sudden morphing into a panic that he could win a 2nd term.
CLICK HERE TO GET THE FOX NEWS APP
The worm started turning on the afternoon of Sunday, March 24, when Attorney General William Barr launched his letter summarizing the findings of unique counsel Robert Mueller. There was no collusion with Russia, Mueller discovered, and no obstruction of justice, Barr figured out.
The momentous success for Trump vindicated his claims of innocence. The fog of accusations that he was an invalid president was ruined by a news flash that left no room for obscurity.
CLICK ON THIS LINK TO CONTINUE READING MICHAEL GOODWIN